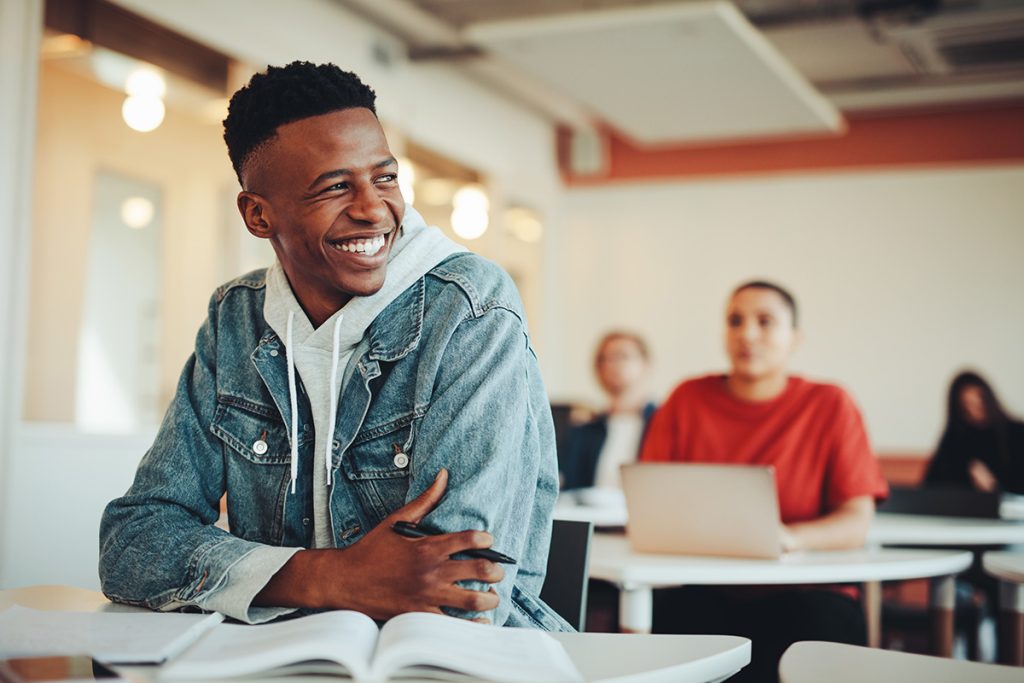 Start your school year off on the right foot!
If you're interested in college or just have questions, GEAR UP is here to help parents and students navigate their options. Our school specialists provide one-on-one guidance for students as they prepare for higher education. Check out our resources below!
Meet Your School Specialists!
As the school year begins, your Oklahoma GEAR UP School Specialist is here to answer your questions and start you on the right path! Meet with your School Specialist each week in person, by phone or email.
Students
Explore the college prep tools below and see how GEAR UP can help get you started!
Parents
GEAR UP can help parents support their students as they plan for college.
Subscribe to our podcast!
Looking to get a college degree? Higher Ed Hacks is here to help. Hosted by college student, Lily Swindell, we'll dig deep into topics that will help you apply to, get ready for and be successful in college, breaking them down so you know exactly how to get started. Listen to the latest episode about the benefits of getting a degree, how to get on the path to college, and the resources GEAR UP provides for university-bound students.
From middle school to high school, GEAR UP can help you prepare for college! Read our blog to learn more.
School is starting and GEAR UP is here to help. Read our blog to learn how to set yourself up for success.
Connect with your GEAR UP staff!
Email one of your GEAR UP team members directly or fill out our contact form to get started.