How GEAR UP impacts communities across Oklahoma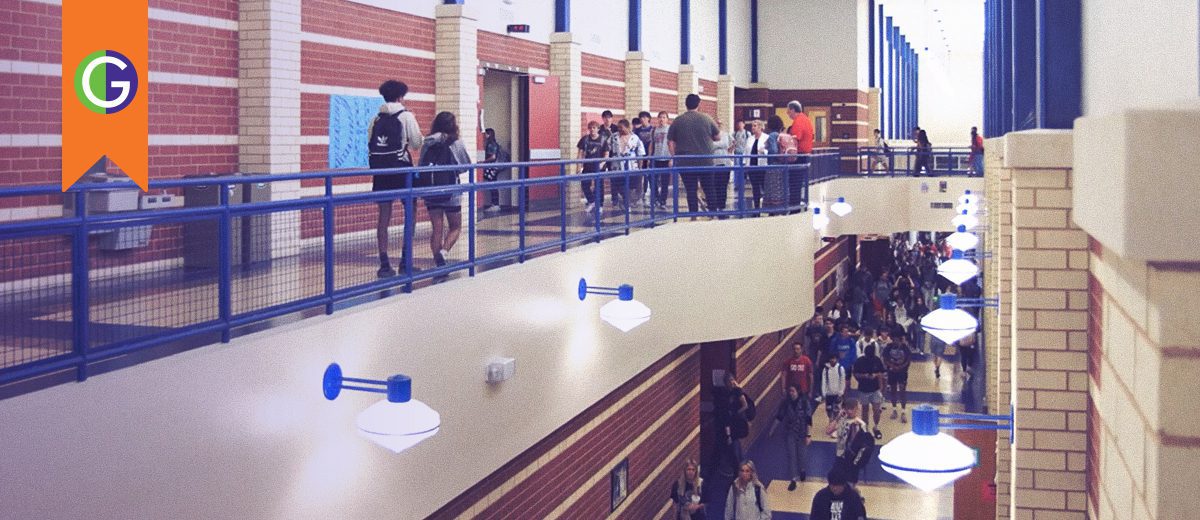 GEAR UP Week is a chance to highlight GEAR UP's positive impact in Oklahoma and continue building and inspiring a college-going culture in our schools and communities. This summer, the GEAR UP team got to sit down with students, school staff and parents across the state to gather their feedback on GEAR UP's programs and impact. Read what our past and present GEAR UP participants had to say: 
STAFF
GEAR UP has helped improve the lives of teachers by providing training and other resources that empower them to best serve their students.
 At GEAR UP, our coordinators spend ample time training educators on effective classroom strategies, research-based student intervention programs and how to engage parents. We also provide additional resources for first-year teachers to equip them with the confidence and skills needed to help their students succeed in college. But wait – our efforts don't end in high school! In fact, GEAR UP offers middle school teachers training opportunities and prep classes that allow them to define and redefine methods being used in class as well.
"One of the biggest factors for young teachers coming into education for the first time is the support GEAR UP offers," said Durant Superintendent, Duane Meredith. First-year teacher Ryan Cook also recalled how the GEAR UP program provided training with multiple learning styles and methods to reach his students in ways that would ensure their success.
"This last year, our senior class had one of the highest – if not the highest – college-going rate of any senior class on record,"  Tyler Bridges, Superintendent of Clinton Public Schools, said. "We beg to be a part of this program because of the opportunities it provides for kids."
For Jamie Shanks, the most meaningful part of being a GEAR UP School Specialist is working one-on-one with students who never believed they could go on to higher education and seeing the light bulb that goes off when they realize their future is one hundred percent attainable.   
PARENTS 
GEAR UP has helped improve the lives of parents by providing them guidance and helping them do as much as they can to prepare their child for success.
"I love that we have GEAR UP representatives within our school system that pour into our kids' education," raved high school parent, Natasha Tanner. "Having GEAR UP as a resource for my child to navigate the start of his college career has been amazing."
"Having a college coach is huge," another high school parent shared. "Because my student gets to see them and form a relationship with them right here in high school. The first day he stepped onto this big college campus, it was a little overwhelming, but he saw that familiar face there to greet him and show him where to go."
STUDENTS 
GEAR UP has helped improve the lives of students by empowering them to see the destination of higher ed as achievable for them. 
"The GEAR UP program is such a game-changer for our kids," said Natalie Cloud, Principal at Tahlequah High School. "It evens the playing field and really gives our kids an opportunity to have equal access to educational opportunities they wouldn't have otherwise." 
With GEAR UP's programs, students are encouraged to see that college is an option no matter your circumstance. Our school specialists are by the sides of our students every step of the way to ensure students can access every resource they need to become successful college graduates. Whether it's enrolling in concurrent classes, introducing students to college, visiting colleges or helping with FAFSA and Oklahoma's Promise applications, we want our students to know higher education is attainable.  
"GEAR UP has a profound impact on our students and has taken our school and our students' trajectory to a whole other level," said Kenny Hindenburg, Claremore High School Principal. "First generation college-bound students know it's not this insurmountable thing in going to college, and that they get to experience that by taking concurrent enrollment classes or by going over and seeing the campus."
For Isaiah Walker and Rachelle Sanchez, both first-generation college students, GEAR UP's guidance was very influential for the students and their families, and helped ensure they went on to college to achieve their higher education goals.
Locust Grove High School teacher, Lycretia Atkins, also shared her appreciation for GEAR UP's programs, noting how it creates a significantly positive mindset in students regarding college. GEAR UP helps alleviate stress on high school seniors and their parents as they prepare for college. "It's invaluable," she stated. "It's not just an investment for the students, it's an investment for society."
Tarique Lyons, former Ada High school student, recalled when he didn't know what college would suit him best. "I spoke to Connie (Ada High school's school specialist) and she recommended Southeastern Oklahoma State University, and I got in!" With his parents being out-of-state, Lyons said it meant a lot to have his GEAR UP School Specialist take him on a tour of the Aviation Institute. "She was like a parent to me," he continued. "GEAR UP is the best thing that has ever happened to me."
"GEAR UP is a gift," said Mike Anderson, Superintendent of Ada High School. "We have a lot of students who come back to Ada, and the impact it has economically in our town is tremendous."
"Gear up is a program that is helpful to all involved, not just students, not just educators, not just families," said high school teacher, Miranda Golbek. "It is a resource that benefits everyone." 
GEAR UP exists to inspire and support parents, staff and students to achieve their higher ed dreams and goals. Through our programs, we strive to have meaningful impact on Oklahoma communities. Reach out to your GEAR UP School Specialist to learn how GEAR UP can help you achieve your goals of pursuing higher education.