FAFSA 101: A Q&A with School Specialist Jamie Shanks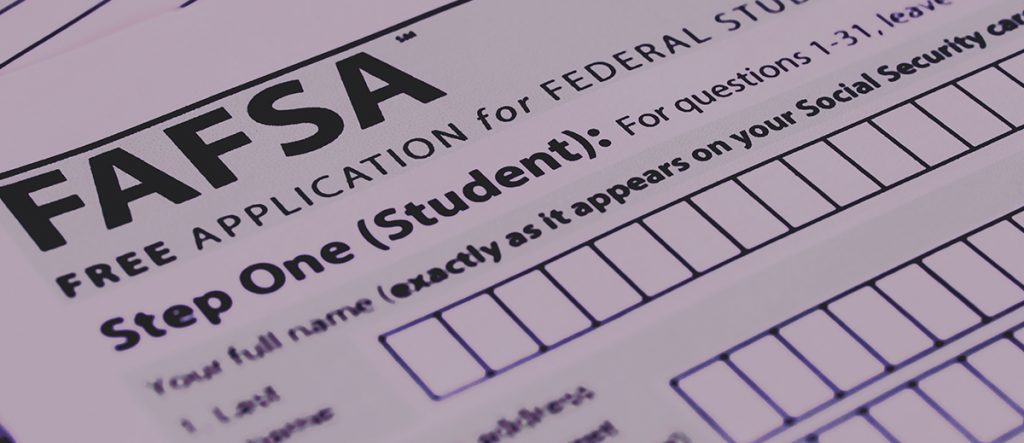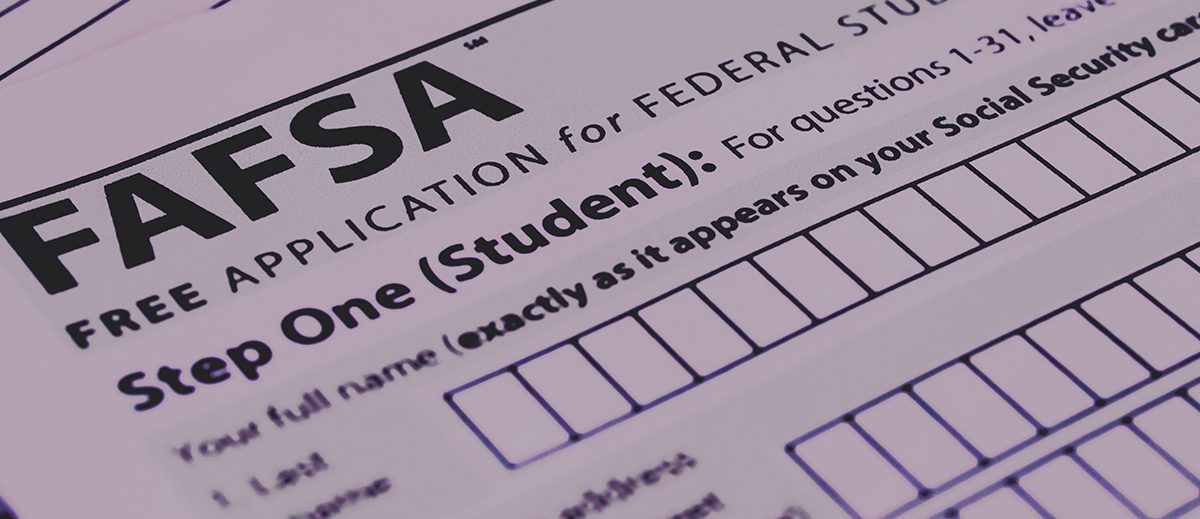 It's that time of year again – school is back in session, the leaves are starting to change, pumpkin-flavored everything is in stock and the FAFSA is officially open for applications. Okay, so maybe you don't associate that last part with fall, but if you're a parent to a senior in high school, or if you're a senior yourself, now's the time to get familiar with this crucial step in the financial aid process. From speaking with parents and students over the years, we know the thought of completing the FAFSA may feel overwhelming. We want to take the stress off your plate by offering all the resources and answers you need to confidently file the FAFSA, secure financial aid and set on the path toward pursuing your goals in higher education.
In today's blog, we get answers to some of the most frequently asked FAFSA questions from one of our School Specialists, Jamie Shanks. As a professional dedicated to helping students prepare for college, she knows the ins and outs of FAFSA and is always eager to share her insights with students and parents alike. Let's jump in!
Hi, Jamie! Thanks for joining us. Let's get started with the basics: what is the FAFSA?
Thanks for having me! FAFSA stands for Free Application for Federal Student Aid, and it's the most important form students can fill out to obtain financial support for college. Aid comes in the form of grants from the U.S. Department of Education's Office of Federal Student Aid, which help millions of students pay for college each year. I recommend every student fill out the FAFSA as soon as they can!
What are some tips for students to prepare to fill out the FAFSA?
 I always recommend students create a personal email account specifically for their college application process that's separate from their high school email. This way, important emails and reminders won't get lost in the shuffle. Another good step to start is to memorize their social security number – they'll need this to complete the FAFSA, and by knowing it off the top of their head, they won't have to waste time tracking it down while filing. Lastly, I would recommend each student create their FSA ID as soon as possible. This is the first step to filing your application, and it's an easy way to get the ball rolling.
Those are great tips! What about recommendations for parents to prepare?
The FAFSA evaluates each family's financial situation to determine how much aid they are eligible for, so having all the relevant financial documents easily accessible is key. A great way for parents to prepare is to ensure they have the following:
Social security numbers
Prior year's tax returns
Additional income documentation (such as documents related to social security, disability or child support)
Parents should also create their own FSA ID, separate from their child's, which they'll use to log in and electronically sign the FAFSA before filing.
That's a lot of information! It's no wonder the FAFSA is overwhelming to a lot of people. Does it take long to fill out?
I know it sounds like a lot, but I promise it goes by faster than you think, especially if you have all your documents ready before you get started! I've heard from some parents that it only took them 15 minutes, while others may take a few hours. It all depends on each person's situation, but in the grand scheme of things, it's not that much time, and it will be well worth the effort.
What if parents don't have their tax returns on hand? Does that mean they can't file their FAFSA?
Not necessarily. There's an IRS data retrieval tool built into the FAFSA application that can pull the tax information for a lot of people, but not for everyone. But having tax information readily available certainly expedites the process and could also be necessary for the student's college of choice to verify their FAFSA application. I would recommend parents exhaust all options to gather their tax information before trying to complete their application without it.
Some students are confused about who needs to fill out the FAFSA. Should it be the parents who fill it out?
Yes and no. The FAFSA process is intended to be a shared experience for students who are considered dependents of their parents, which describes most students who apply during or directly after their senior year of high school. However, this is not always the case, and sometimes the student will need to take the lead on filling out the FAFSA. While all dependent students are required to include their parents' income information and their parents' signature to determine financial need, it's in the best interest of the student to play an active role in the process. After all, they will be the adult responsible for accepting the aid and repaying what is borrowed in student loans, so they should definitely be heavily involved in filing the FAFSA.
We've heard some parents wonder whether their financial status should impact their decision to file their FAFSA – whether they're low income or high income, should that make a difference?
Every single college-bound student should file a FAFSA, regardless of their family's income. The application is used to evaluate financial need, no matter how little or how great, and most colleges and universities require a FAFSA to be on file in order to offer scholarships or other forms of financial aid like student loans. If you're headed to college, file your FAFSA!
Can students file their FAFSA if they haven't applied for college yet?
Absolutely! There is no right or wrong order to complete your college and FAFSA applications. However, the student has to make sure to add all the colleges they are considering applying to on the FAFSA application, so once they do apply, that college has access to the FAFSA information for that student.
What if they're not sure which school they're going to go to?
The FAFSA application allows you to include 10 colleges or institutions of higher education that can access your information once you apply to them. I would encourage students to include all the colleges they're considering. If a student chooses a college that they didn't list on their FAFSA application, don't stress! That part of the application can be edited even after it has been submitted and processed.
Some students will be opting for higher education other than a college or university, such as through CareerTech. Should they submit their FAFSA?
Definitely! There is financial assistance available for programs such as CareerTech, too, so those students should still submit their FAFSA.
If students fill out their FAFSA and are awarded financial aid, do they have to attend the college they receive aid from?
No. The financial aid office at each college is in charge of handling the money that comes from the FAFSA, so if a student decides not to attend, they won't have the ability to accept the aid they're awarded.
Is FAFSA the only way students can receive financial aid for college?
Absolutely not! While the FAFSA is the most important step in the financial aid process, and one I urge every single student to take, it's not the only way to get financial support. Students can also apply for additional scholarships – OKCollegeStart.org is a great resource for Oklahoma students to search for additional scholarships. I would also encourage students to check with their school counselors to see if any local scholarship opportunities are available. Once they've exhausted their options for grants and scholarships, then I would recommend looking into student loans, which the FAFSA also determines eligibility for.
So, the FAFSA says how much money a student can receive in loans. Does it also determine how much they'll have to take out in loans and pay back?
Not necessarily. The FAFSA determines how much money in loans a student is eligible to receive, but the student is the one who decides how much of that money to accept. Once they've determined how much of the loans they accept, they're responsible for keeping track of how much they'll need to repay.
Got it! So, you said it's best to fill out the FAFSA as soon as possible. If they wait too long, will the federal funds run out before they can receive aid?
Nope! While Oklahoma students who complete their FAFSA early can be eligible for additional grant funding that can run out, federal grant funds and loans do not run out.
Thanks so much for your time today, Jamie. Before we wrap things up, we want to ask, what is the number one piece of advice you'd give students and parents about the FAFSA?
If I could give each parent and student one piece of advice, it would be to stay organized and responsible with all the relevant information like their FSA IDs, email logins and tax information. This will make the process much easier each year!
That is fantastic advice. Thanks for joining us, Jamie!
Thank you! Best of luck to all the students and parents during the college application process!
We hope this Q&A answered some of your pressing questions about the FAFSA, but if you still have any lingering questions or concerns, please don't hesitate to reach out to us. We are here to support you as you go through the entire college application process, and we've got an entire team of specialists who have the expertise and resources to guide you.